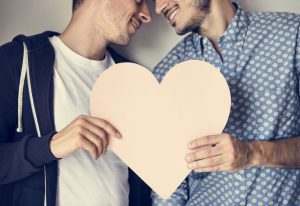 When the temperature drops in autumn it can be difficult to think of things to do on a date. We've listed a few below to give you some ideas.
Keep yourselves warm by going on a bike ride.
There are loads of cycle trails, find one near you and maybe even stop off for a drink along the way. The cycling is fun and will keep you warm.
If walking is more your thing, go to a local park.
The colours in autumn are beautiful, head to a park for a walk and/or a picnic and catch all the great scenery as the leaves change.
Go to a nice local pub.
If you're feeling a little bit chilly after your walk in the park, find a nice local pub with a log fire and snuggle up beside it to warm yourselves back up.
Stay home and cook dinner.
You can either cook a meal for your partner, or you could cook or bake something together.
If you want something a bit more adventurous you could take a cooking class together and learn something new.
Find an independent local coffee shop.
There are always new coffee shops and cafés popping up so find one you've not tried yet. If you're feeling brave why not try something new or even order for each other?!
Snuggle up and watch a movie.
You might not feel like going outside much as the weather gets colder. Stay inside, cuddle up with some blankets and watch your favourite movies.
Read your favourite books together.
If you both enjoy reading, you can cuddle up together and read your favourite book or that new book you keep meaning to read.
You could even recommend your favourite books and read each other's together, stopping at interesting points to have a discussion about it.
If you're looking for that special someone to go on these dates with, check out Man Chat today!