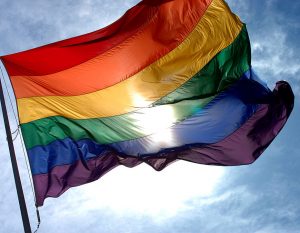 June is Pride Month! We've compiled a list of all the Pride events taking place all around the UK this month so make a note in your diary!
1st – Northumberland Pride
1st – Oxford Pride
1st – Bradford Pride
8th – Blackpool Pride
8th-9th – Coventry Pride
8th – York Pride
8th – Cambridge Pride
9th – Pride in London 10K
15th – Essex Pride
15th – Canterbury Pride
16th – Stoke on Trent Pride
20th-29th – Dublin Pride
22nd – Edinburgh Pride
22nd – Lancaster Pride
22nd – Portsmouth Pride
22nd – Suffolk Pride
22nd – Exmouth Pride
22nd – The Pink Picnic (Salford Pride)
22nd – Sunnypride (Rhyl)
29th – Colchester Pride
29th – Pride in the Park (Crewe)
29th – Great Yarmouth Pride
You can get chatting with single guys on our great chat line or text chat. Swap voice messages and chat live on our phone chat service, or swap messages and pics on our text chat service. There are always guys on the line to chat to from all over the UK, so wherever you are, find out who is near you and which Pride events they're going to and hook up!