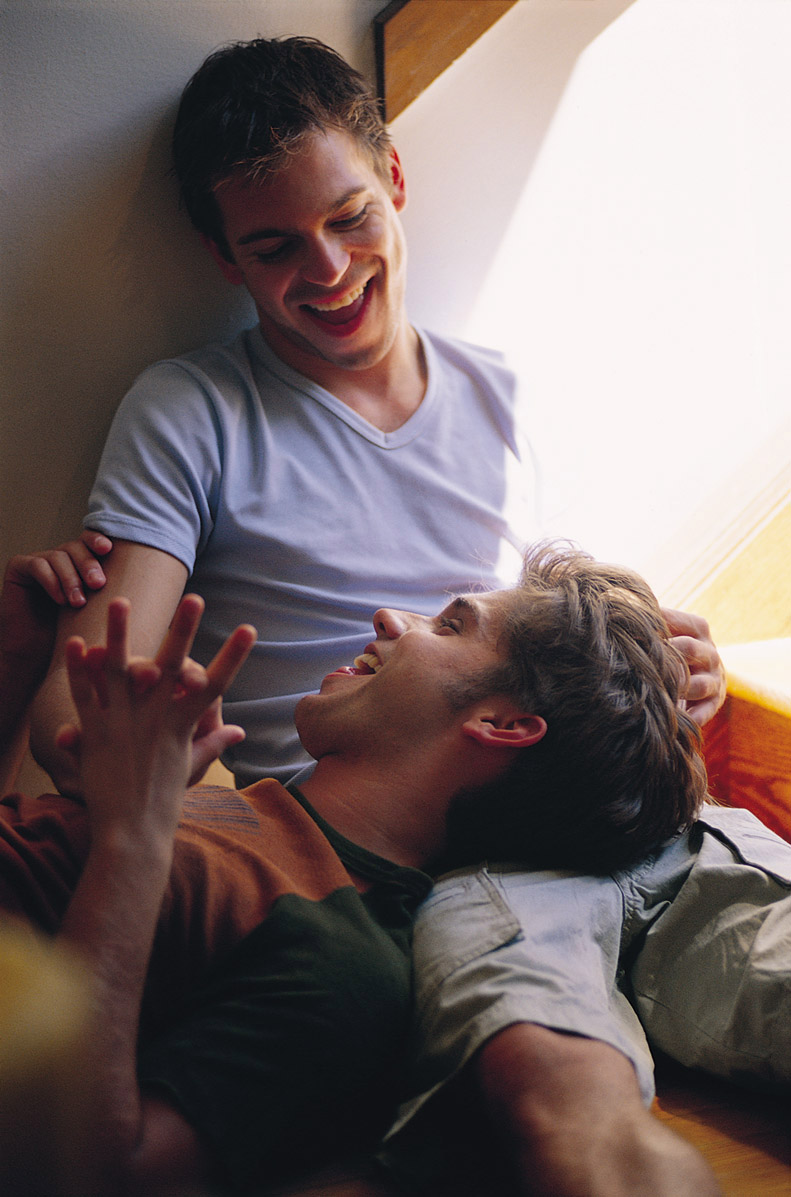 Whether you're looking to practice your flirting technique, to enjoy NSA fun on a casual hook up, or to find Mr Right, you can definitely increase your success rate by chatting to hot guys on ManChat. The UK's busiest gay phone service instantly connects you with thousands of potential dating candidates. Meet hot men and make them want you!
As the safe and discreet chat line service offers an easy and convenient way to chat, flirt and text gay, bi, and straight men all over the UK, you're likely to have some competition in attracting the attention of your crush. To stand out from the crowd, on the popular social networking platform, it's highly recommended that you put in a little work…
Show Off Your Confidence
Before you can make any man want you, you first need to get him to notice you!
By practicing self-love, you'll boost your self-esteem, self-respect and self-confidence, and become an attractive option for someone who is looking for their perfect match.
To make confidence building easier, it's important that you let go of emotional baggage and any personal issues relating to your past. You can use self-help resources, consult a professional, or confide in a trusted friend, to work through emotional blocks and repetitive patterns of behaviour. Letting go of negative emotions will uplift your mood and make your personality more magnetic.
Present yourself online in an appealing way, by creating a dating profile that is authentic and genuine. Don't pretend to be someone that you're not. To catch every guy's eye, add your most flattering photo and engaging text.
On a date, don't be shy about strutting your stuff with confidence. Dress to impress, and allow your natural charm to ooze and captivate.
Be Friendly & Flirty
To make a man want you, you need to pique his curiosity while also getting his adrenaline pumping. The best way to do this is by practicing your flirting.
When you playfully flirt with someone you fancy, you're letting them know that you're interested. Flirting allows you to push the boundaries while still keeping the connection in the fun zone.
Do resist the temptation to take flirting to the next level too soon though. Pace yourself by flirting and pulling back, so that you get your POI to chase you. Laying out all of your best flirtatious moves in one fell swoop is unlikely to make the guy you're keen on want you for keeps.
Be friendly and open, and take an active interest in his life. Ask him questions about his likes/dislikes, and get him talking about stuff he loves. The more relaxed he feels chatting with you, the better your chances of getting what you want – whether it's a hot date or a NSA hook up.
Complimenting a guy you like will make him feel special, provided that you don't go overboard when stroking his ego. Pay genuine compliments that focus on more than his looks.
Share Some Secrets
After you have exchanged a few messages, you'll both want to get into a deeper conversation. It's important to understand that not everyone is instantly comfortable sharing private information and secret stuff. To encourage your crush to open up, it's helpful to take the lead in sharing.
You don't have to share your entire life story, or anything that's reserved for the ears of your best friend. Start by telling him an anecdote about something that recently happened to you. If you have established a rapport, it won't be long before your crush follows your lead and tells you things about his life. You'll then be able to naturally develop a connection that is beyond physical attraction.
Tweak Your Body Language
When you're out on a date, it's worth making a few tweaks and adjustments to your body language. Knowing how to use the best moves to your advantage enhances your self-confidence, and boosts your chances of a second date.
Use body language to signal your feelings. Subtle gestures – such as eye contact, flirty touches and mirroring mannerisms – can be highly effective in conveying your interest, without you uttering a single word. It's best to avoid crossing your arms, if you don't want him to think that you're on the defensive.
If you want a guy to know that you think he's damn hot, hold eye contact for a second or two beyond the point that feels comfortable. A guy who is switched on will pick up the signals and respond by copying your body language.
Maintain An Air Of Mystery
It's a fact that men love the chase. To hook him and reel him in, it's crucial that you maintain an air of mystery.
Lure the hot guy of your dreams by flaunting your confident personality and sex appeal to grab his attention.
Pique his interest with sparkling conversation, cheeky banter and your natural charm and wit.
Get him interested by flirting and playing hard to get. Holding back a little and keeping him guessing will make him even more curious about you.
Keep him on his toes by being unpredictable, in a good way.
When you successfully put all these steps into practice, your POI will crave your company, and will want no one but you.